"The art of being wise is knowing what to overlook." – William James
An Update from Howard
Over the years, it has become a tradition for me to post a picture of myself with some sort of exotic animal from my travels. Past animals have included a tiger from Thailand, and a eagle from Hungary. This time I was in Israel, and this is a video instead of a picture.
One last item, a reminder that Pioneer offers a wide-range of commercial and residential services that include:
Video Surveillance
Intrusion Detection
Access Control
Fire Protection
Medical Alarms for Seniors
Solar Systems
If you have any questions, call (800) 824-8844, or reply to this email. Read on for our safety tips and the very popular rock-and-roll trivia question.
Howard L. Feldman
Residential Safety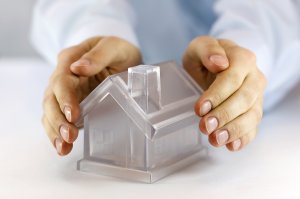 Common Causes of Home Fires
According to information from the National Fire Protection Association, there are more than 300,000 house fires in the United States every single year. House fires result in thousands of deaths, as well as billions of dollars in property damage. With these shocking statistics in mind, there is no question that you need to make protecting your home from a household fire a top priority.
One of the first things you can do is to get to know some of the leading causes of house fires. When you know what causes these problems, you are already a step closer to preventing them in your own home.
The Most Common Causes of House Fires
• Cooking related situations: Approximately 40% of all house fires are caused by cooking. Some examples include grease that catches on fire or leaving food on the stove unattended.
• Heating units that malfunction: During the winter, these are serious fire hazards. If you don't use portable space heaters properly, they may lead to a fire, especially when placed too close to clothing, furniture, or curtains.
• Electrical fires: Faulty wiring, not properly using electrical equipment, and covering electrical cords have all led to house fires.
• Kids playing with fire: Tragically, many household fires result from children who play with cigarette lighters or matches that adults did not store properly.
Protect Your Home From Fire
One of the best things you can do to protect yourself, your family, and your home from fire is to install a quality and reliable fire alarm system. In addition to a monitored fire alarm, considering installing smoke alarms and fire extinguishers throughout your home.
Taking steps to protect your home from fire can help you remain safe and avoid the serious and devastating consequences a household fire can have.
Health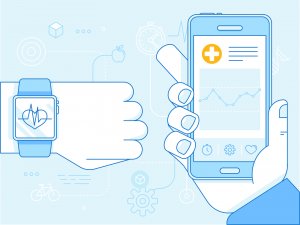 Keep Your Senior Loved One's Safe with New Health Tracking Technology
New innovations in technology, security, and well-being are introduced all the time. If you have a senior loved one you are concerned about, you may wonder how you can keep them safe, even when you are unable to be with them.
While there are medical alert bracelets that allow your senior loved ones to push a button and call for help when needed, there is also a new type of "smart" technology available. This device allows you to do much more regarding keeping your senior loved one healthy and safe.
There are several devices, made by various manufacturers on the market today that allow you to pair a wearable pendant with your home alarm system, smartphone and other devices. With this type of technology in place, you can always know what is going on. Some of the features offered by this new and innovative product include:
• Changes in activity patterns. You can monitor what the individual is doing and receive alerts if anything is new or has changed.
• Always be aware and easily make sure that your loved one is moving around and remaining active.
• Custom alert settings that let you know if the senior has begun to wander or is leaving their house at a strange time.
If you have a senior loved one who wants to remain in their own home, but you worry about their safety and well-being, then this new health technology is right for you. The devices are designed to be comfortable to wear and provide accurate information at all times. Call us if you'd like more information.
Gossip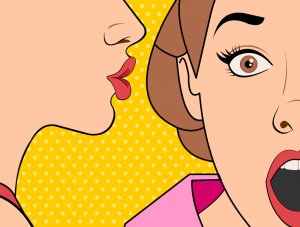 Surprising Stars You Never Knew Had Kids Together
There are quite a few star couples who just seem meant for one another. However, it seems like Hollywood has a way of pulling apart even the most perfect couples. At some point, stars drift apart, even after they have a child or two together.
Regardless of how long the romance lasted, there are some stars who are always going to be aligned due to the little bundle of joy they created. Some celebs that you never knew had kids together are:
• Melanie Brown (Mel B) and Eddie Murphy have a daughter.
• Kimberly Stewart and Benicio Del Toro have a daughter, Delilah, who was born in 2011.
• Brian Austin Green and Vanessa Marcil have a son, Kassius, who was born in 2002.
• Guy Ritchie and Madonna have a son Rocco (who is often called Madonna's forgotten child) who was born in 2000.
• Tom Brady and Bridget Moynahan have a son, John.
• Michael Sheen and Kate Beckinsale have two children.

Rock 'N Roll Trivia Question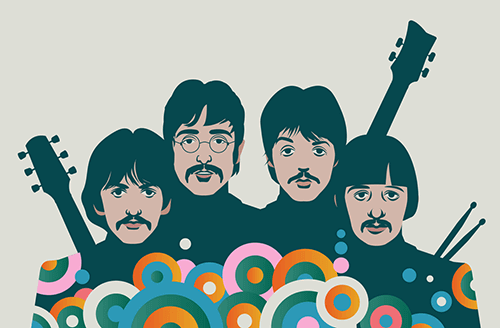 Send us your best guess to win a $10 Target gift card! Just reply to our email newsletter (or email accounting@pioneersecurity.com).
Who was the manager of the Beatles before his untimely death in 1967?
If you need information on any of our services, please call (800) 824-8844, or just reply to this email.
Sincerely,
Howard L. Feldman
President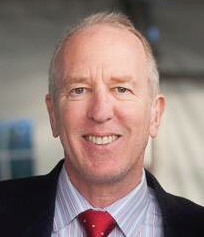 Pioneer Security Services, Inc.
(800) 824-8844
https://www.pioneersecurity.com
https://www.pioneeremergency.com
P.S. Refer a friend and earn! It's easy with our smart phone app.
COPYRIGHT © 2016, PIONEER SECURITY SERVICES, INC. • ALARM LICENSE: ACO3959 • CONTRACTORS LICENSE: C-10 803712
To unsubscribe from our periodic e-newsletters, please reply to this email (or email accounting@pioneersecurity.com) and let us know.